Buy The Invention of Science by David Wootton (US Edition)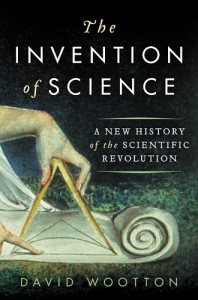 Available in hard cover, CD and E-book formats for Kindle, NOOK and iOS:
Amazon.com
Harpercollins.com
Barnes & Noble
Indiebound
Bookfinder
Also available as an audio book from Amazon.com and downpour.
ISBN: 9780061759529
Pages: 768
Published: 8 Dec 2015
We live in a world transformed by scientific discovery. Yet today, science and its practitioners have come under political attack. In this fascinating history spanning continents and centuries, historian David Wootton offers a lively defense of science, revealing why the Scientific Revolution was truly the greatest event in our history.